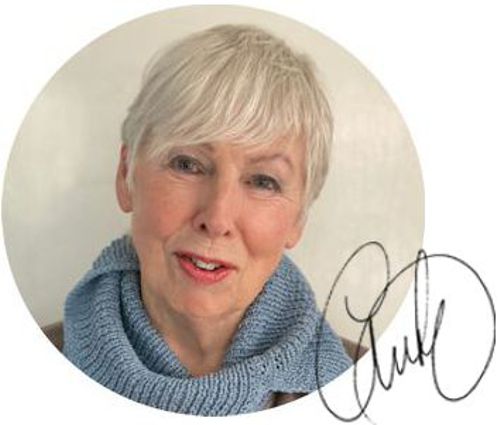 My artwork and jewelry are inspired by cultures from around the world
I'm Dutch by origin, African by osmosis and American by assimilation.  My full-time passion as an artist draws from my experiences while living in Africa and from visiting cultures around the world. These experiences are my inspiration in everything I do. 

I was born in the Netherlands as the oldest of 7 children. Growing up in Europe during and after World War II meant there were few things to play with or do, but my parents instilled in us a sense of wonder, excitement and appreciation of beautiful things. They encouraged making "art" with whatever was available - from old cardboard, paper and nails to mushrooms, branches and moss found in the forest.

I moved with my husband to South Africa in the mid 1960's where both my children were born. During the next 13 years I worked with fabrics, leather and beads and built up a modest fashion and jewelry business while also experimenting with and teaching pottery.

In the late 70s I moved to the United States, bringing with me a collection of vintage and unique fabrics, trimmings and beads that I had collected in the Oriental Bazaars in Johannesburg. I couldn't bear to leave them behind. 

I started designing and manufacturing clothing under my own ANKO Fashions brand, and successfully sold that line through specialty clothing boutiques and large department stores for many years. After 15 years, feeling I had lost my artistic freedom, I discontinued the ANKO clothing line and decided to pursue endeavors that allowed me to create more freely. I now try to incorporate the experiences I've gained through my travels and living in different countries, and the many wonderful things I've collected along the way, into my artwork and my jewelry designs.


Anneke Dekker-Olthof (ANKO)
Member of:



Lubeznik Center for the Arts,
Michigan City, IN
Area Artist Association,
Michigan City, IN
South Shore Arts,
Munster, IN
National Collage Society
ArtID & Arthouse Coop
Shown At:



Lubeznik Center for the Arts,
Michigan City, IN
Southern Shore Art Association,
Michigan City IN
LaPorte County Visitors Bureau,
Michigan City, IN
Brauer Museum,
Valparaiso, IN
South Shore Arts,
Munster, IN
Art League of Bonita Springs,
Bonita Springs, FL
The Von Liebig Art Center,
Naples, FL
Sign up to get news and updates on my latest work